Psychopomp
Psychopomp
16th Nov-8th Dec, 2012.
(above: Psychopomp installation shot, Kings ARI, 2012.)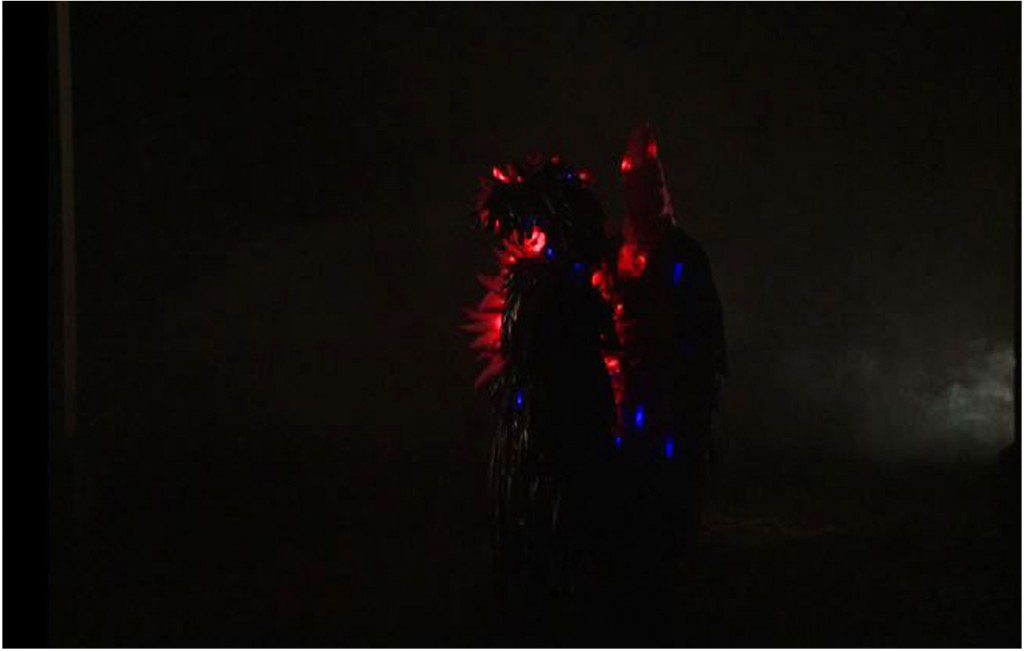 Psychopomp, 2012. Digital video still.
Psychopomp is a voodoo ritual for an imagined future – a performance situated in a liminal space between spirit world and some distopian
Sci-Fi other-world. Through movement and complex body relations ghostly figures generate a swirling soundtrack, while in the corner of the gallery the deflated sound suits pulse in sympathy.
psychopomp utilizes a strange hybrid of soft sculpture, performance and generative sound to pay homage to Atsuko Tanaka's legendary Light Dress performances while it probes Anime and Sci-Fi's paranoid fascination with excessive post-human bodies, and explores the relational forces that disrupt body boundaries.
Psychopomp sound suits. Fabric, cotton, wire, LEDs, and light, sound, motion, tilt, proximity, touch & bend sensors.